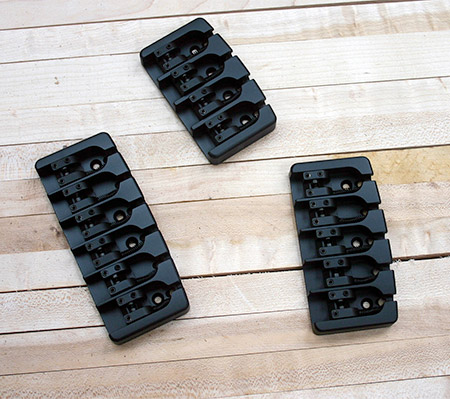 ACG/Hipshot custom made bridge is standard on all Custom/Über Basses.
String spacing:
4 string 19mm
5 string 18mm
6 string 19mm
Other spacings are available on request.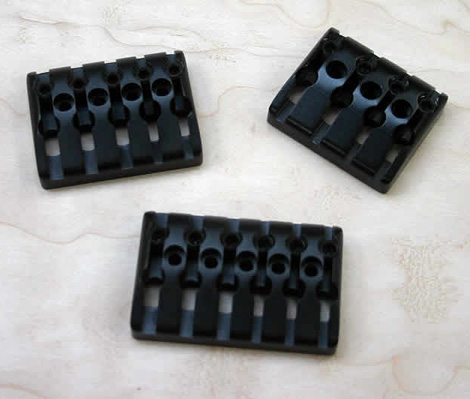 ETS or Hipshot unit plus ACG Custom Headpiece.
Spacing the same as headed instruments.
The ACG Headpiece was designed in conjunction with Dave Perry of Extended Audio Design. Machined from a single billet of hi quality Aluminium with a black anodised finish.
The new ACG headpiece makes use of a grub screw to clamp the string. This allows any string to be fitted to the bass.
Nut width:
4 string 40mm
5 string 46.5mm
6 string 54mm
Hipshot Ultralites
Gotoh GB350 Resolites
Both are light weight tuners the Gotoh being the lighter of the two.
The Hipshot has open gearing the Gotoh is a sealed unit.
Both offer rock solid tuning.
Dunlop Dual Design
Schaller
Jescar Nickel Silver or EVO fretwire is used exclusively on all ACG Basses.
Standard size is as follows
Crown size. 2.41mm x 1.19mm (0.095" x 0.47")
Hiscox Liteflite hardcase
Fusion F1 or Urban semi rigid gigbag
ACG/Newtone Custom String Set.
Nickel roundwound strings with fleible core. The fexible core allows the heavier guage to retain the same feel as a lighter set.
130/110/90/70/50/36
Low Battery Indicator
A small LED mounted on the front of the bass to let you know it is time to change that battery.
Wood pickup covers and Ramps.
ACG Dual Action trussrod. Modified to my specification by AI Engineering. The dual design allows full control over the neck being able to compensate for both forward or back bow. Adjustment is at the heel of the neck via a custom made stainless steel spoke wheel.