Order your ACG bass or guitar directly with AC Guitars.
We start with a consultation about what you have in mind for your custom bass. This can take place via phone, e-mail, or in person at the workshop.
Once we have pinned down the main aspects of your build, I'll complete a Specification Sheet confirming what's been agreed so far. The Spec Sheet will also highlight information that's still required to complete the order. If you are not able to visit the workshop in person, pictures of boards for tops and body woods will be sent via e-mail so you can choose from the available options. Once the Spec Sheet is complete, with a price quote and all other agreed details, a non-refundable deposit of £600/£800 depending on the Series is due to secure your build slot.
Should you choose to cancel your order, AC Guitars will retain any deposit you have already paid. This payment will help to cover the costs of consultation and any parts ordered.
There are no refunds on custom ordered instruments once they are completed and purchased.
Pay Methods Accepted:
Bank Transfer.
TransferWise
Paypal including 3% transaction fee.
Credit Card including 3% transaction fee.
All import duties and taxes are the responsibility of the customer.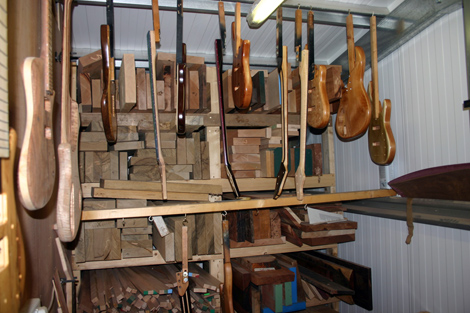 Build time
Please bear in mind that all build times are approximate. While every effort is made, it's not always possible to keep to the estimated build time, particularly with more complex builds. If any issue arises that will impact your delivery time, I will inform you straight away.
Photos
Throughout the build, all major work progress will be photographed, with regular updates sent to you via e-mail.
Still have questions?
Please get in touch at sayhello@acguitars.co.uk