Spec Level: Custom
Spanish Cedar body core with Camphor top and back with 4 mm Sycamore accent.
5 piece Wenge/Maple/Padauk neck with an Acrylic Impregnated flame Sycamore board 16″ radius.
ACG EQ01 pre-amp with an Alnico SB in the neck and a Ceramic RFB in the bridge .
Satin finish.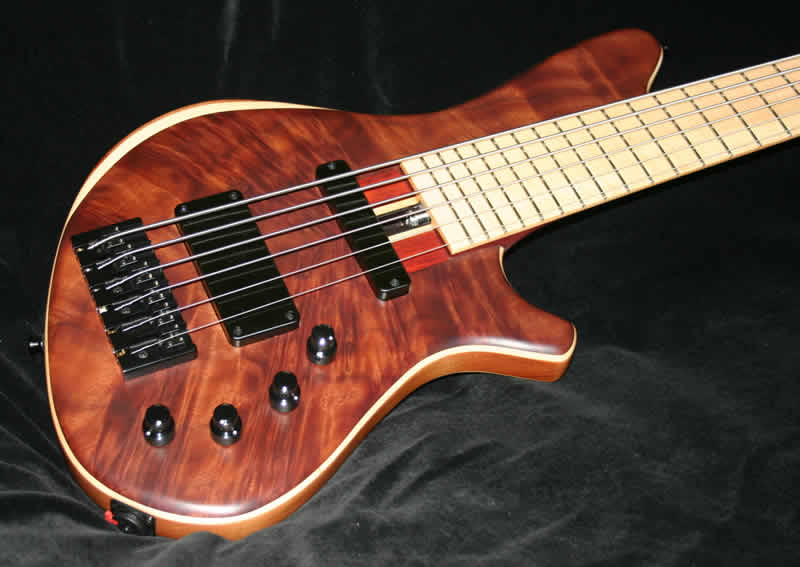 Top Wood: Camphor with matching back
Body Wood: Spanish Cedar
Accent Veneer: 4mm Sycamore
Body Finish: Satin Lacquer
Neck Wood: 5 Piece Wenge/Maple/Padauk
Fingerboard: Acrylic Impregnated Flame Sycamore
Scale: 34″
Head Plate: Camphor, Back Plate: Camphor, Heel: Camphor
Neck Finish: Satin Lacquer
Pickups: ACG SB Pickup at the Neck and ACG RFB Pickup at the Bridge
Hipshot Bridge and Ultralite Tuners
ACG EQ01 Preamp