Spec Level: Standard
First ACG Travel Bass. This particular bass has a 34″ scale but this model will be available in short scale as well.
This model will also be available in the Custom Series with the usual wide selection of woods.The bass fits in a standard guitar gig bag.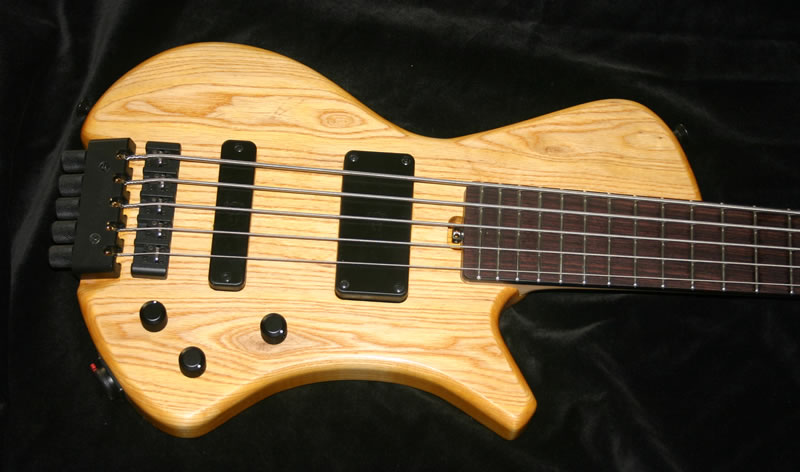 Body Wood: Swamp Ash
Body Finish: MLF
Neck Wood: 3 piece Maple
Fingerboard: Rosewood
Scale: 34″
Neck Finish: Satin Lacquer
Pickups: Bridge ACG SB single coil, Neck ACG PB split coil
Hardware: ETS tuning unit and bridge, ACG Custom Headpiece, Dunlop Dual Design Straplocks, SITCustom String Set
Pre-amp: ACG Passive Plus