A little taste of what's going on in the woodshed.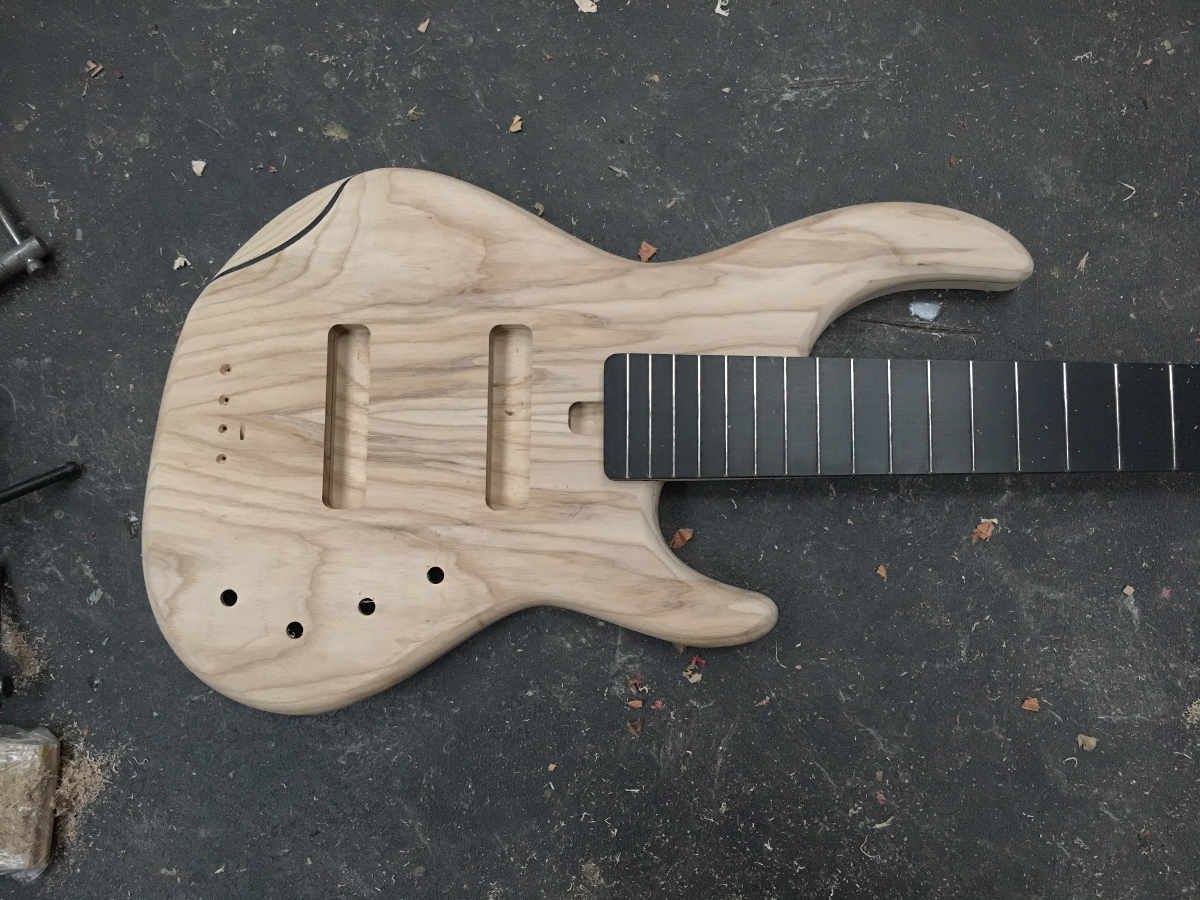 12/1/18 New ART tops in stock.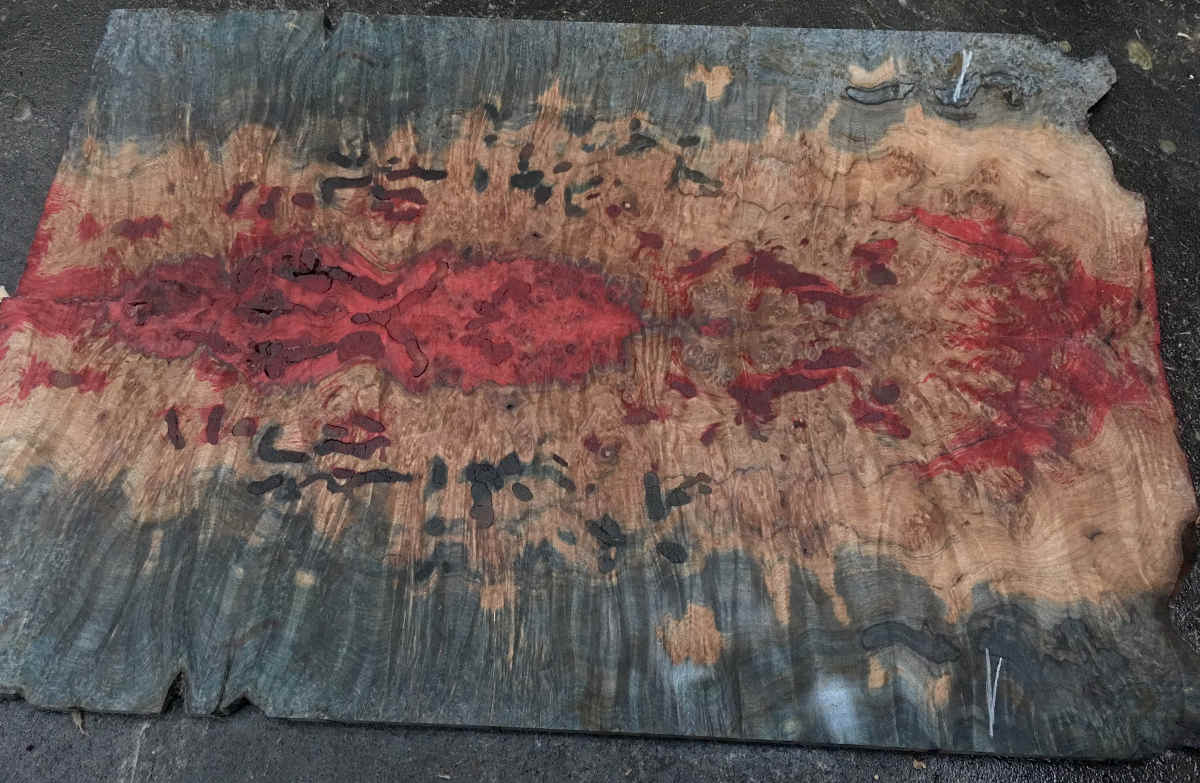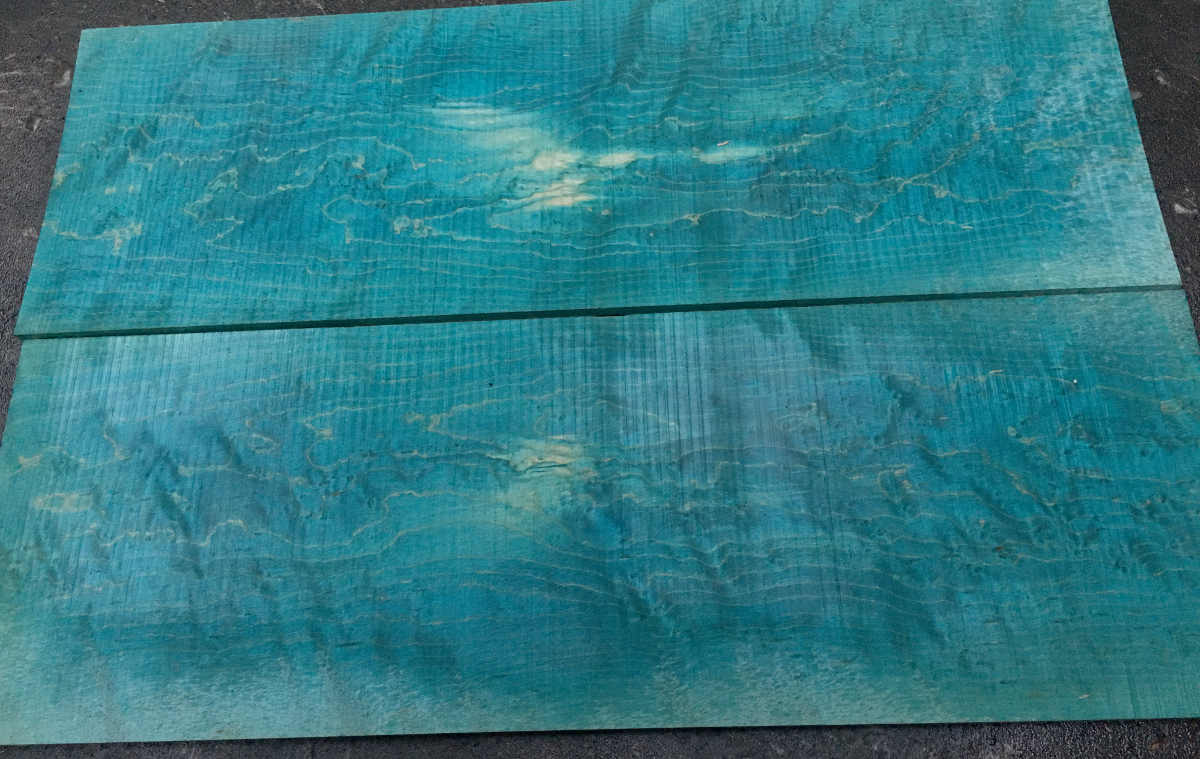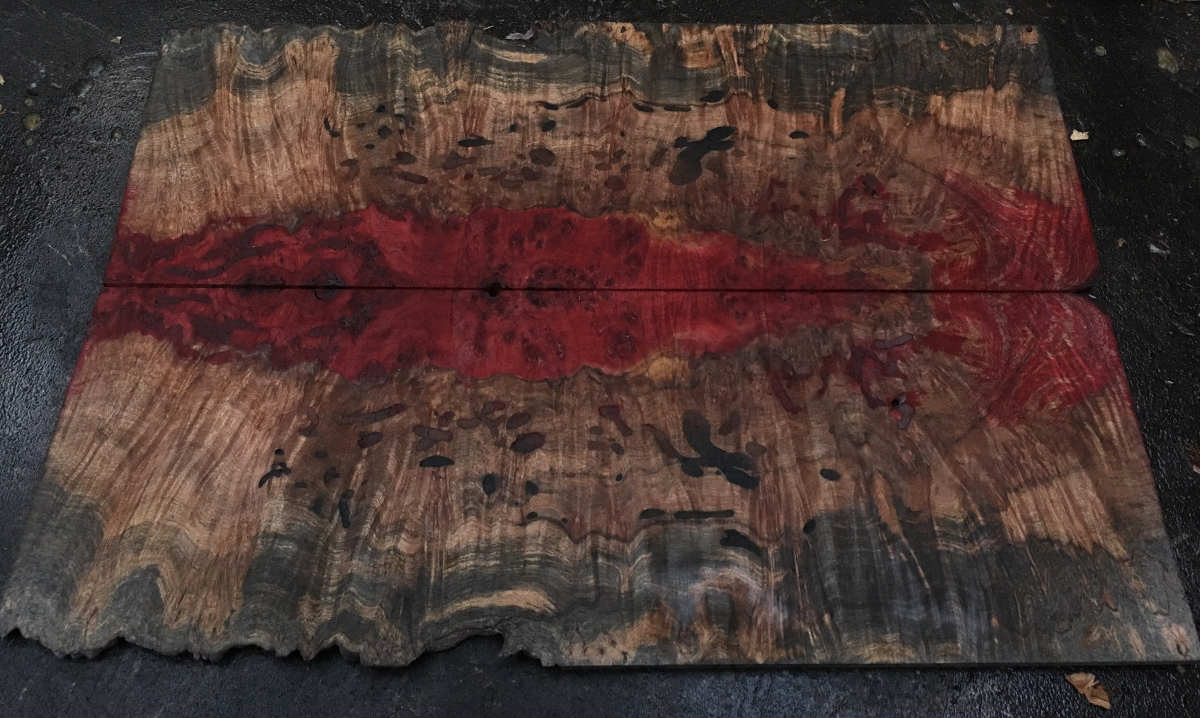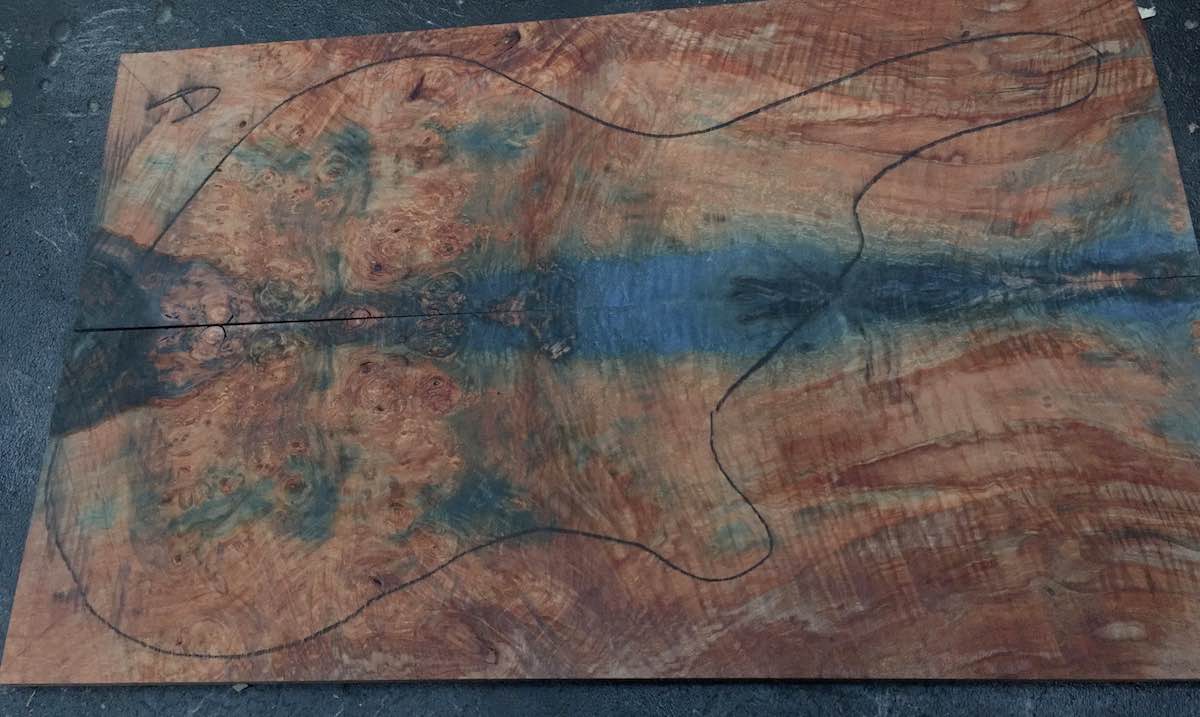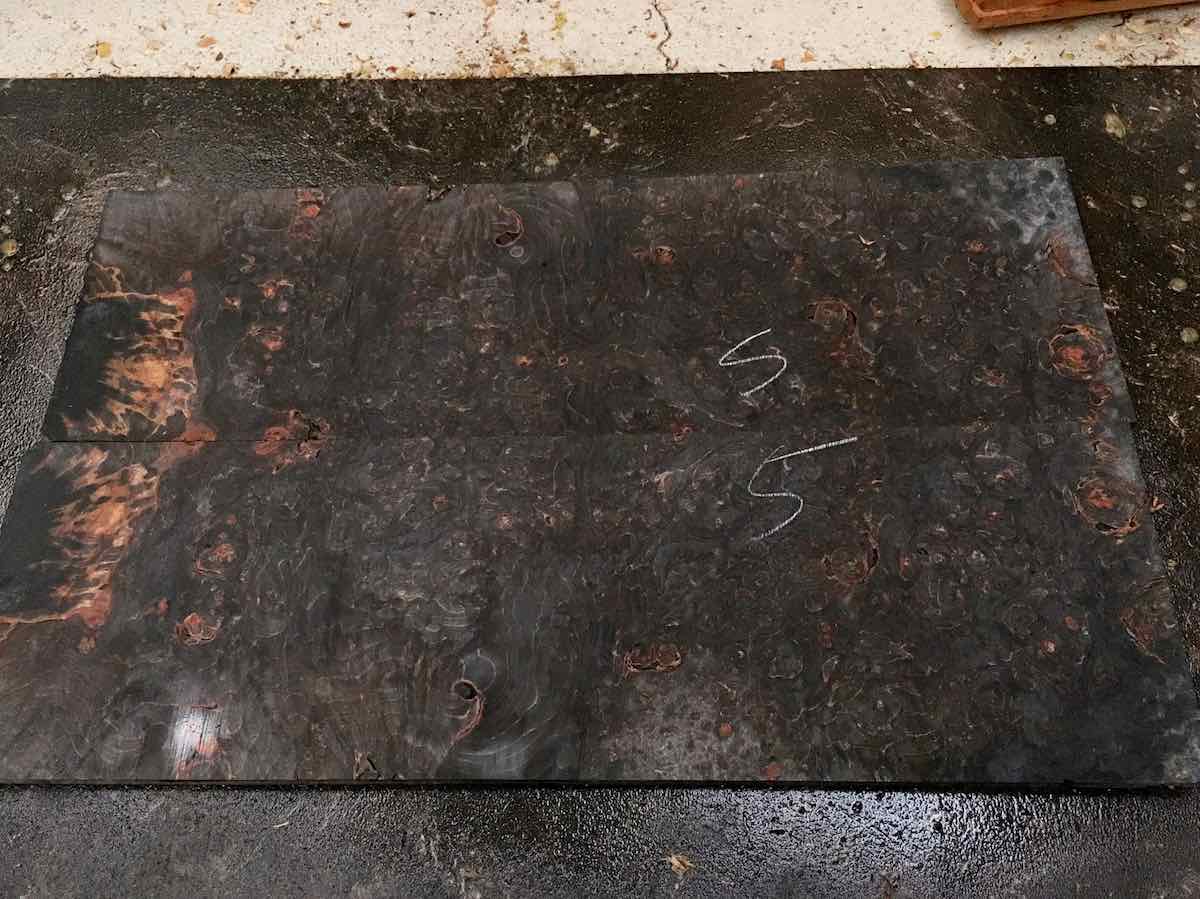 8/1/18 RetroB P5
Thanks to Colin Cunningham from Cocos Basement for making up this vid.
20/12/17 Wood harvesting.
Chainsaw time looking for splated Beech in a friends garden.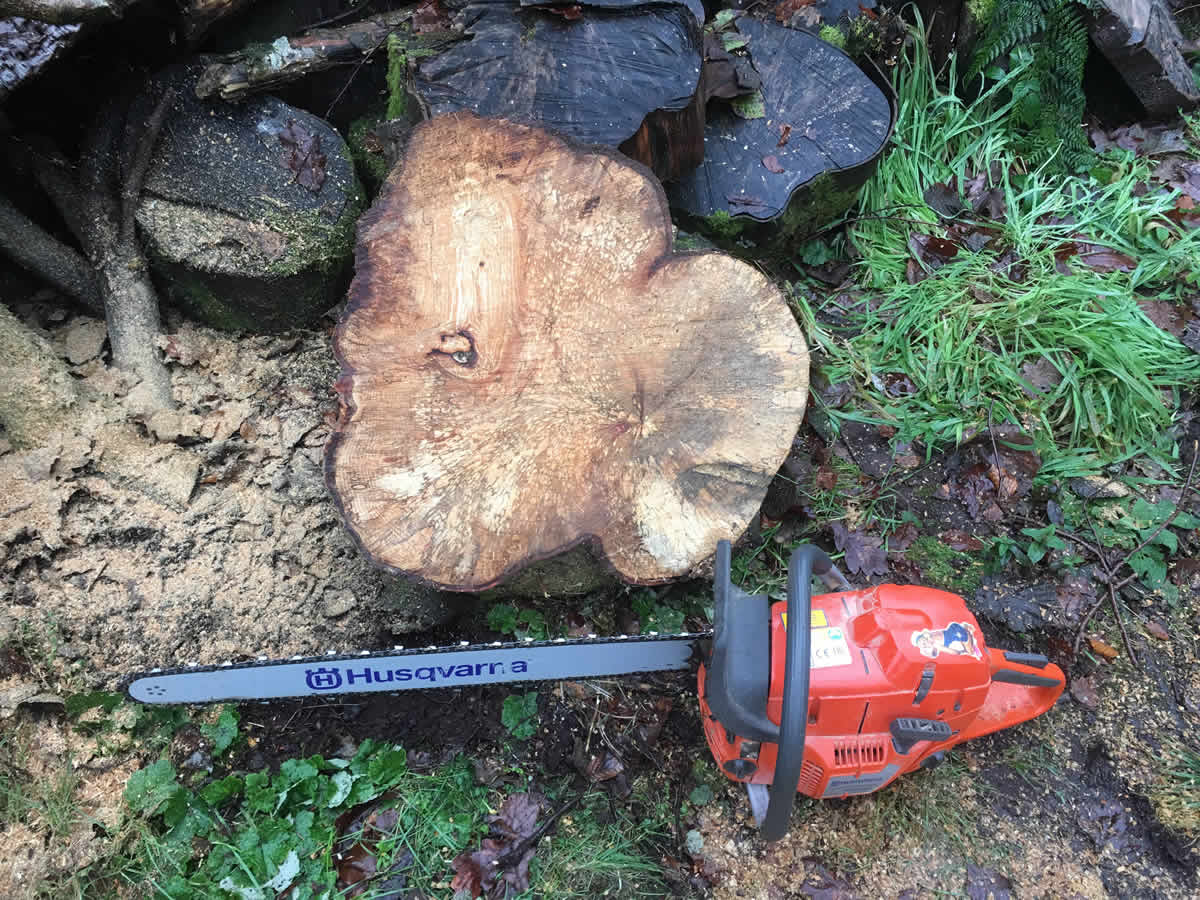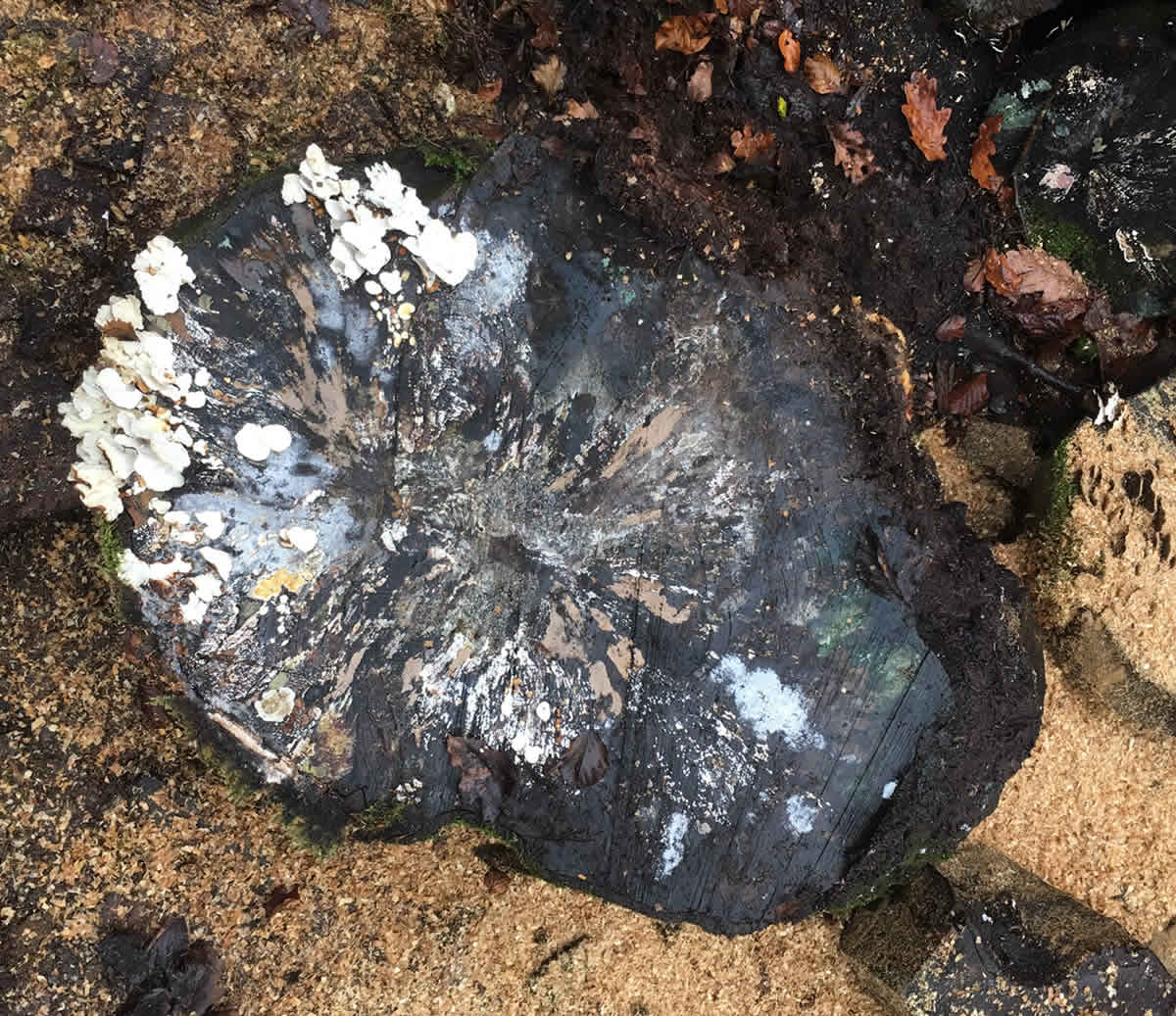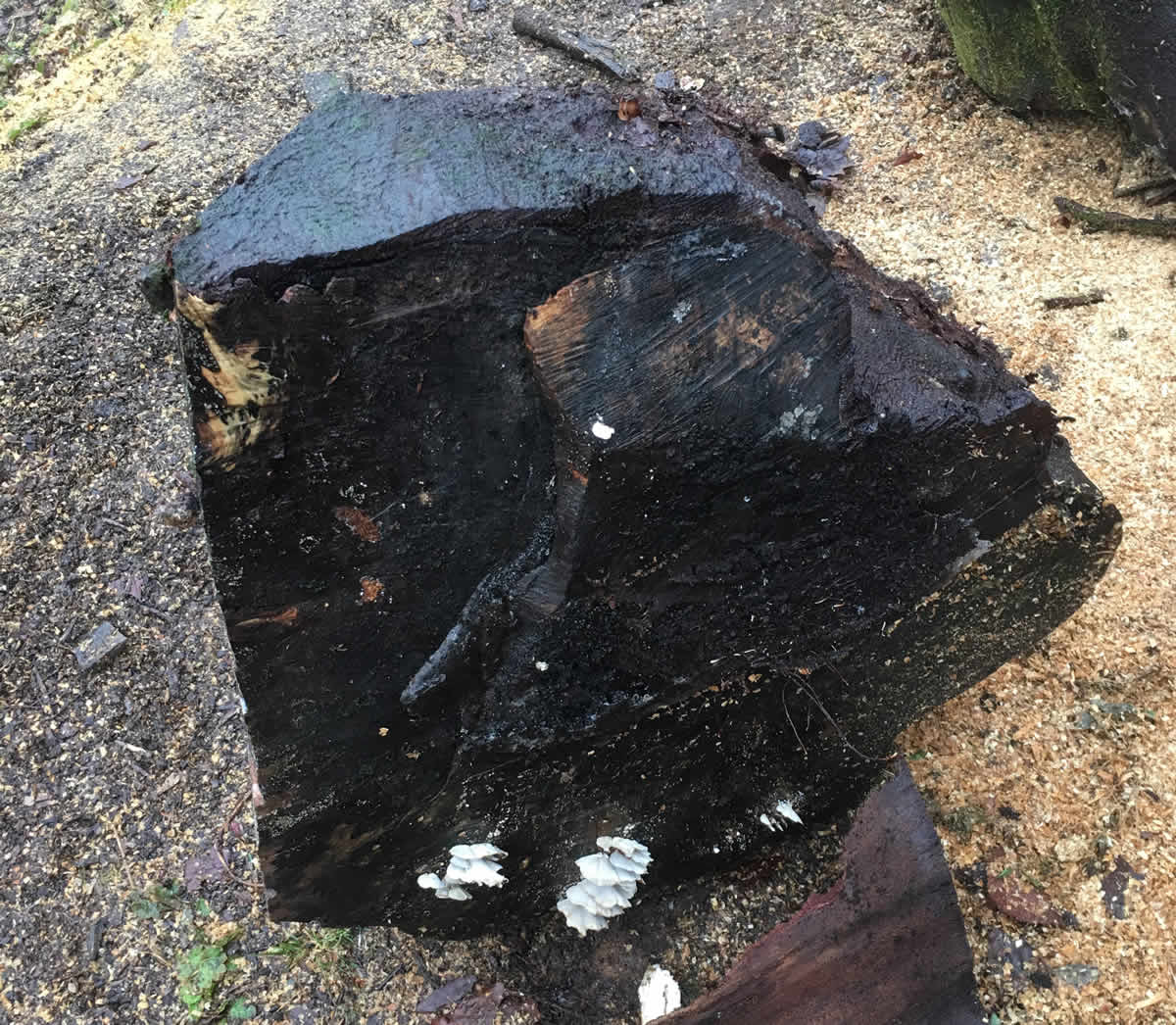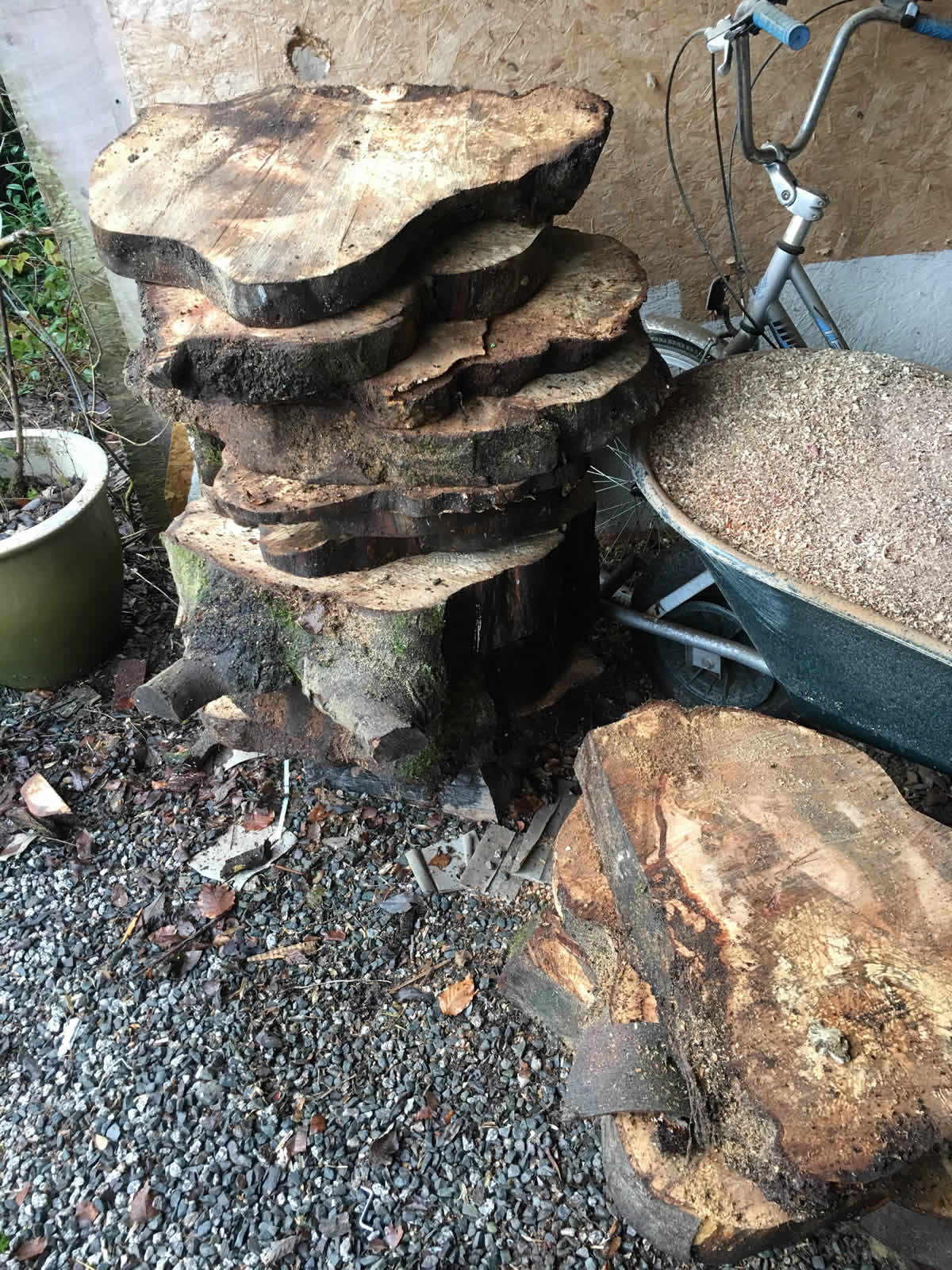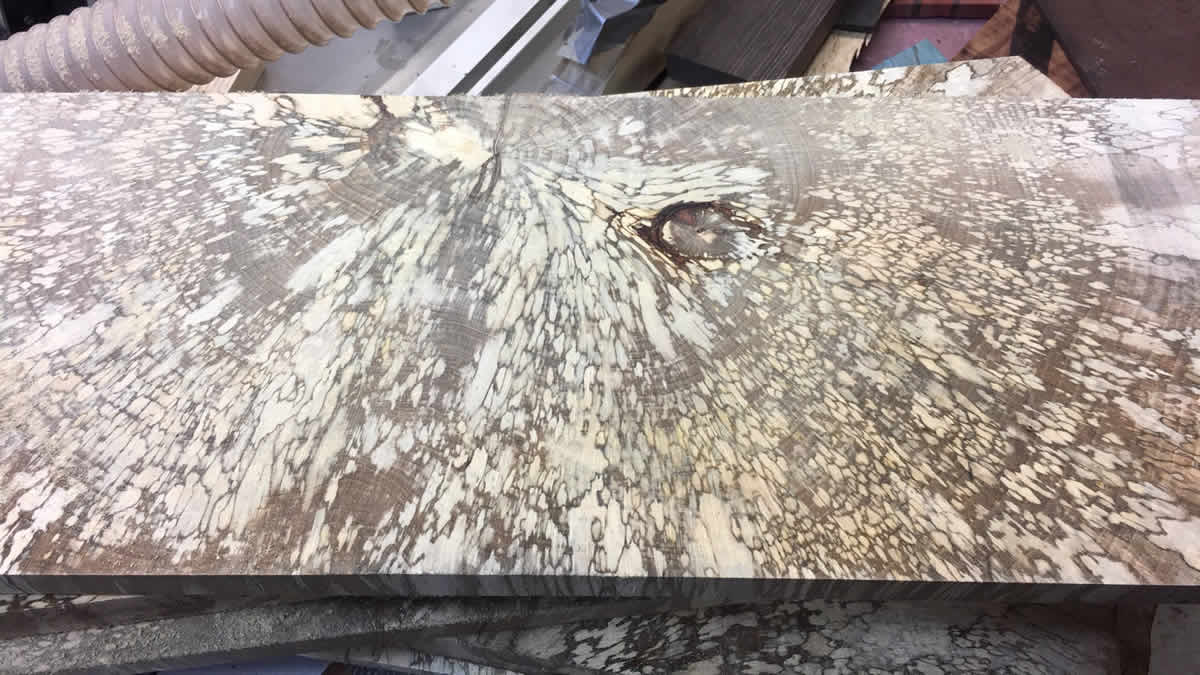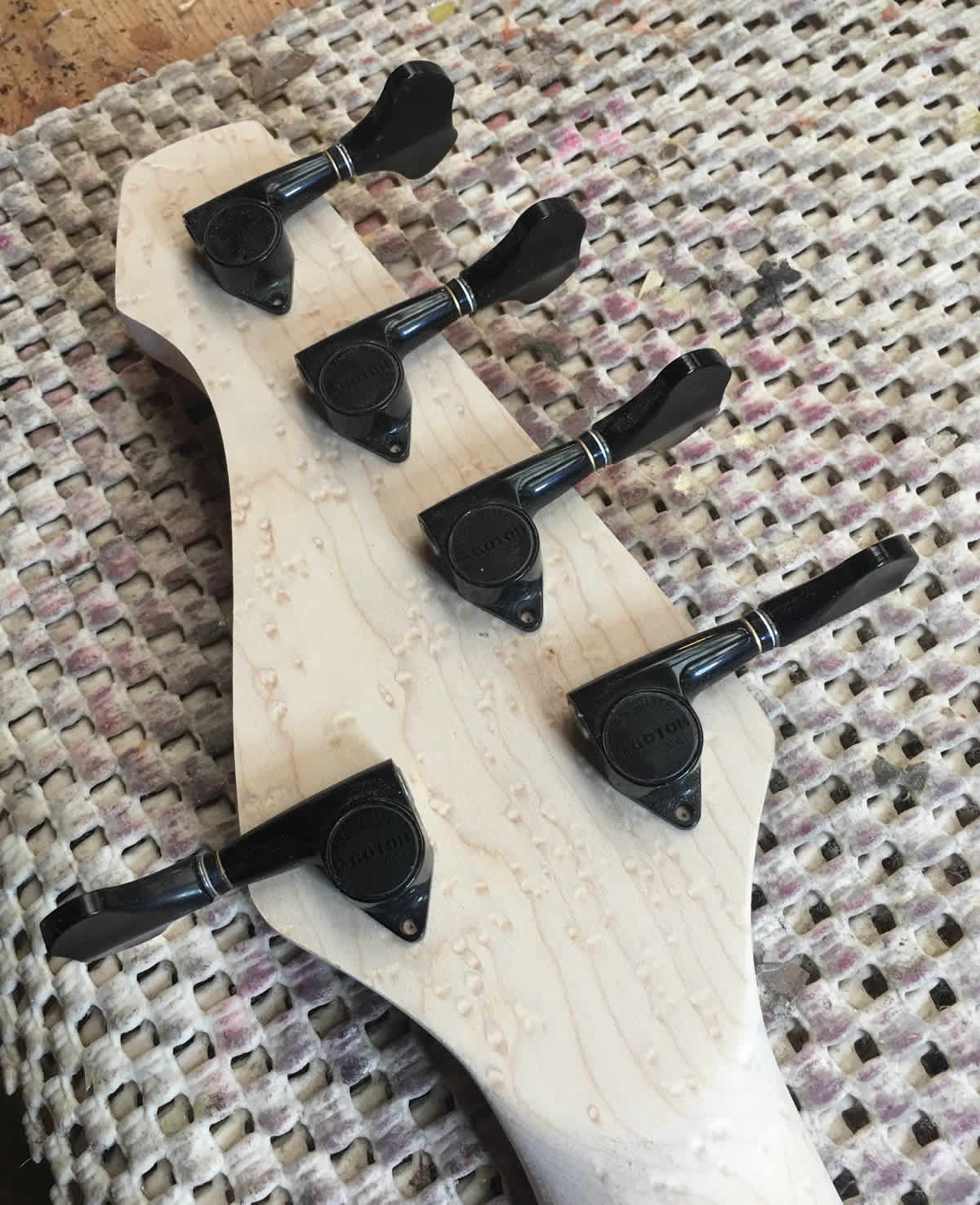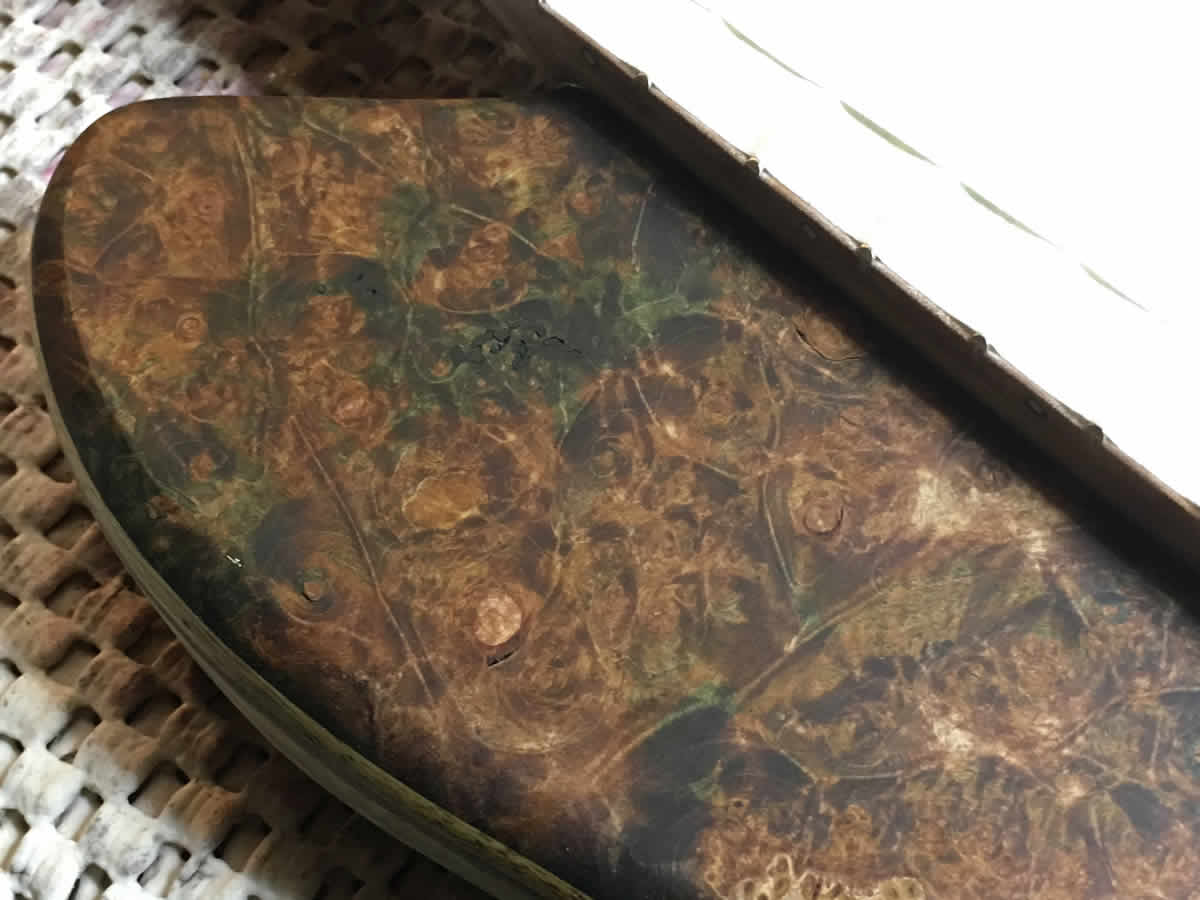 Some builds currently in the works.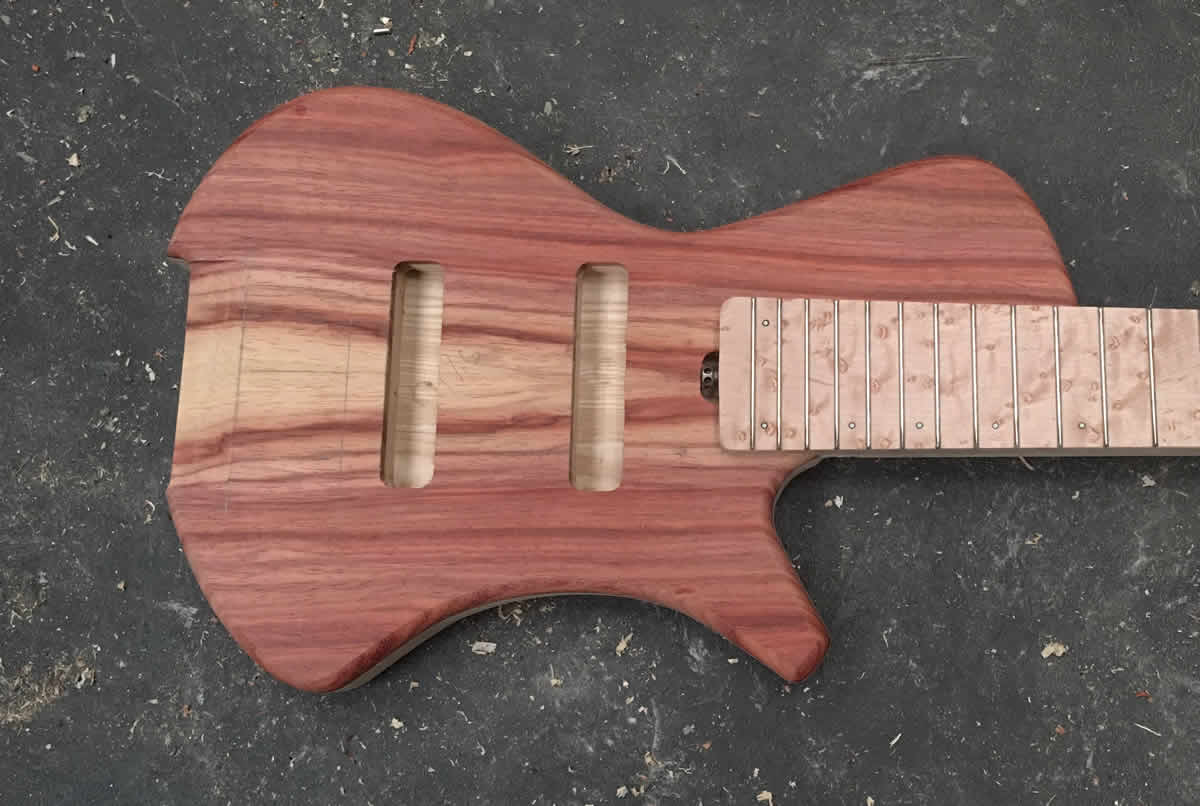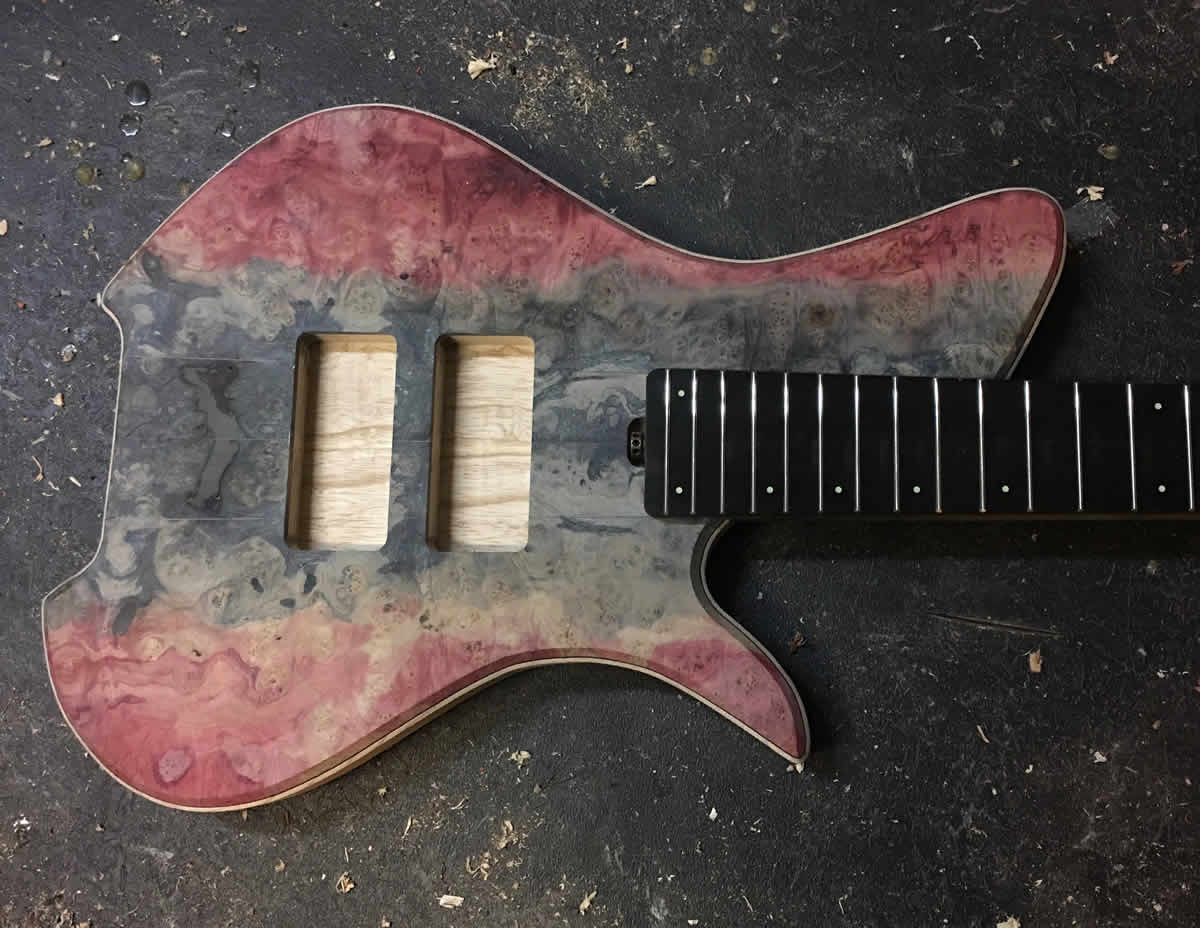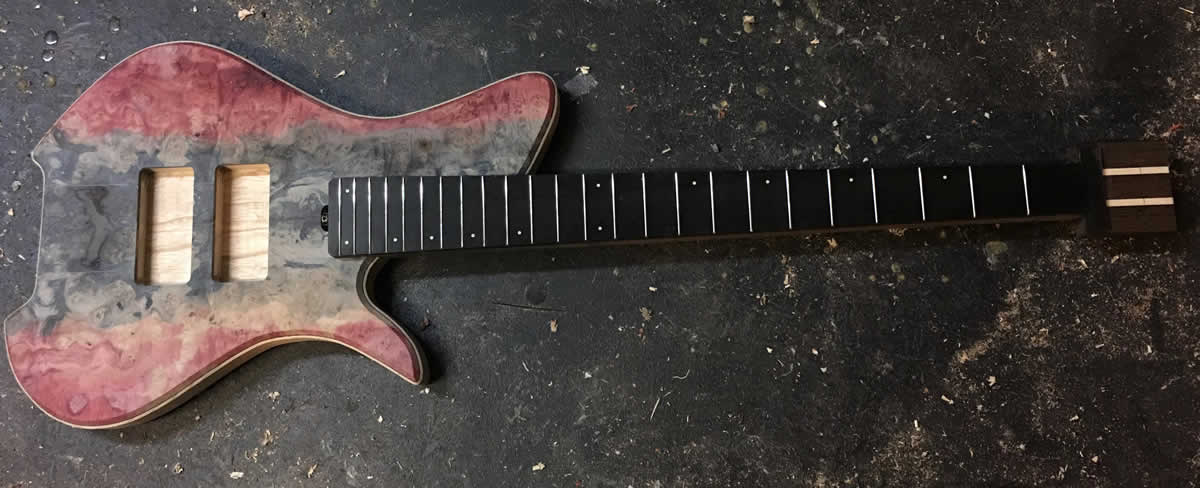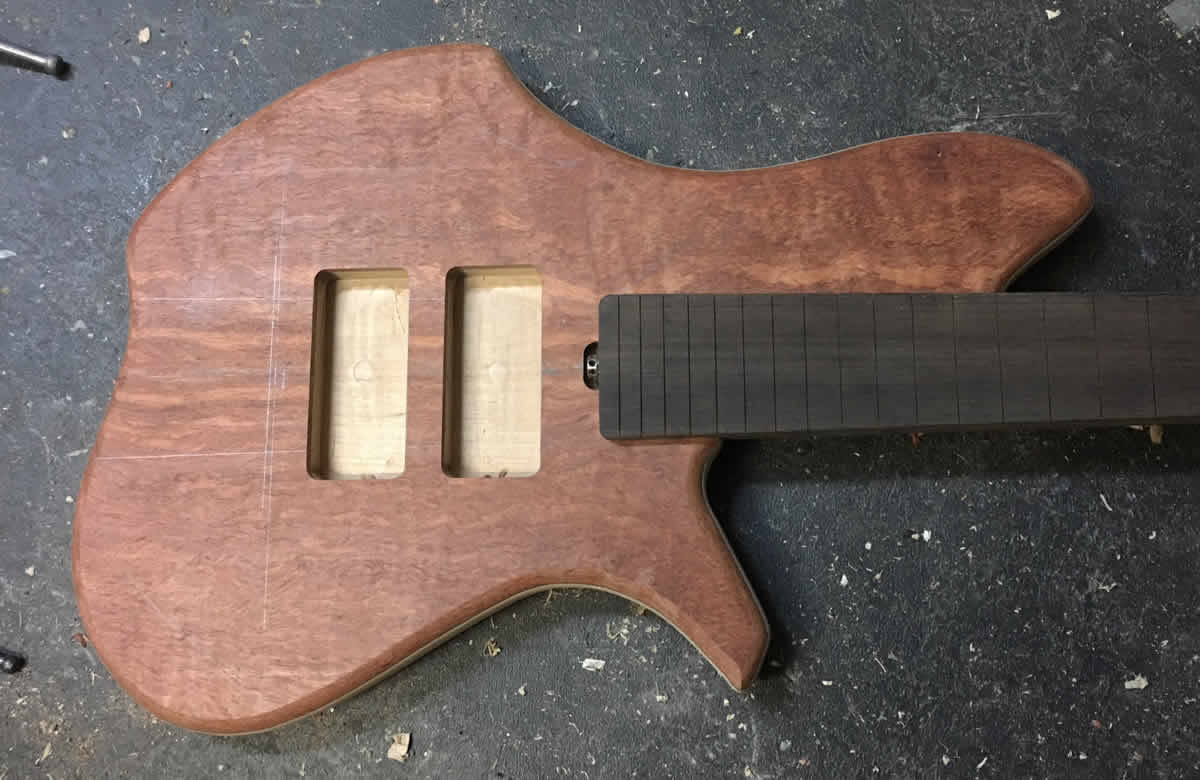 Some builds currently in the works.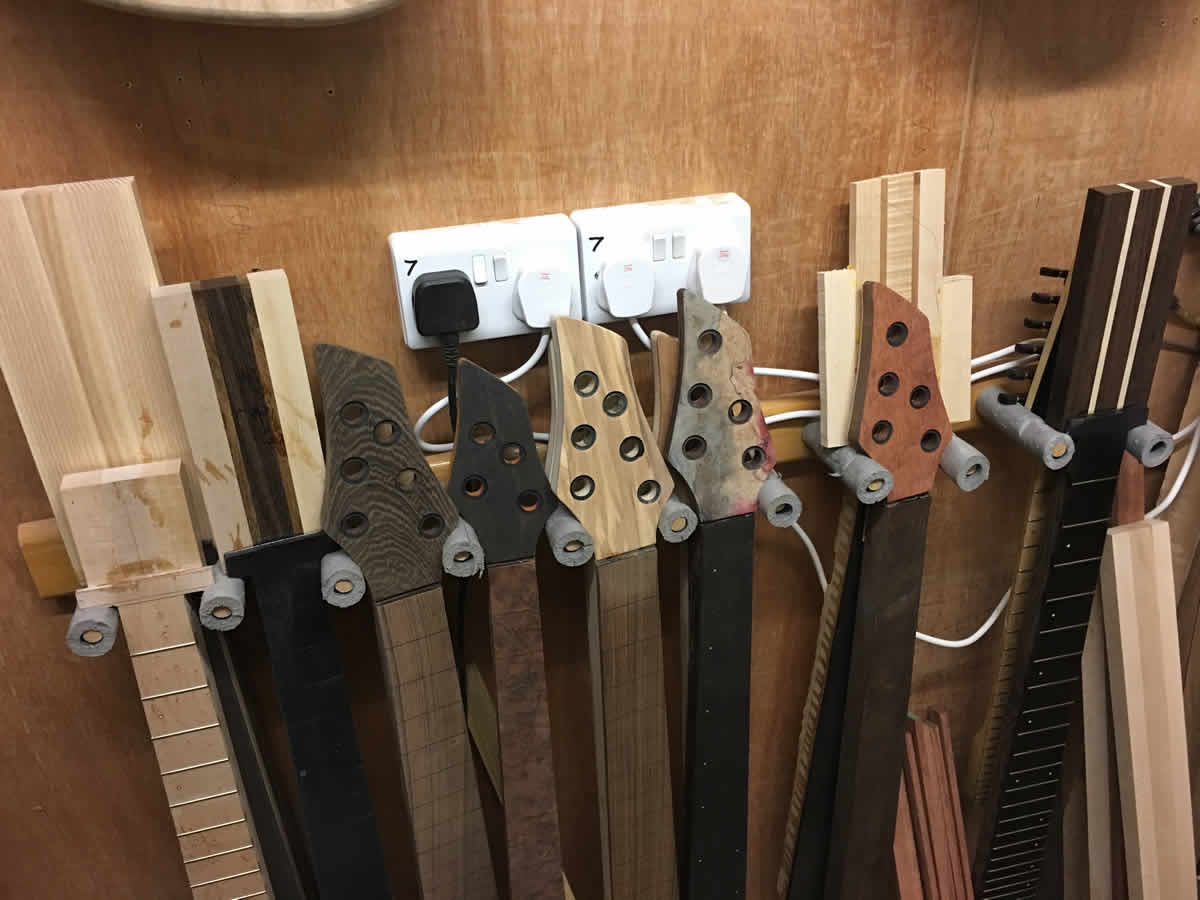 Slace E Type 5 shortscale headless. Ebony top with Rocklite finger board.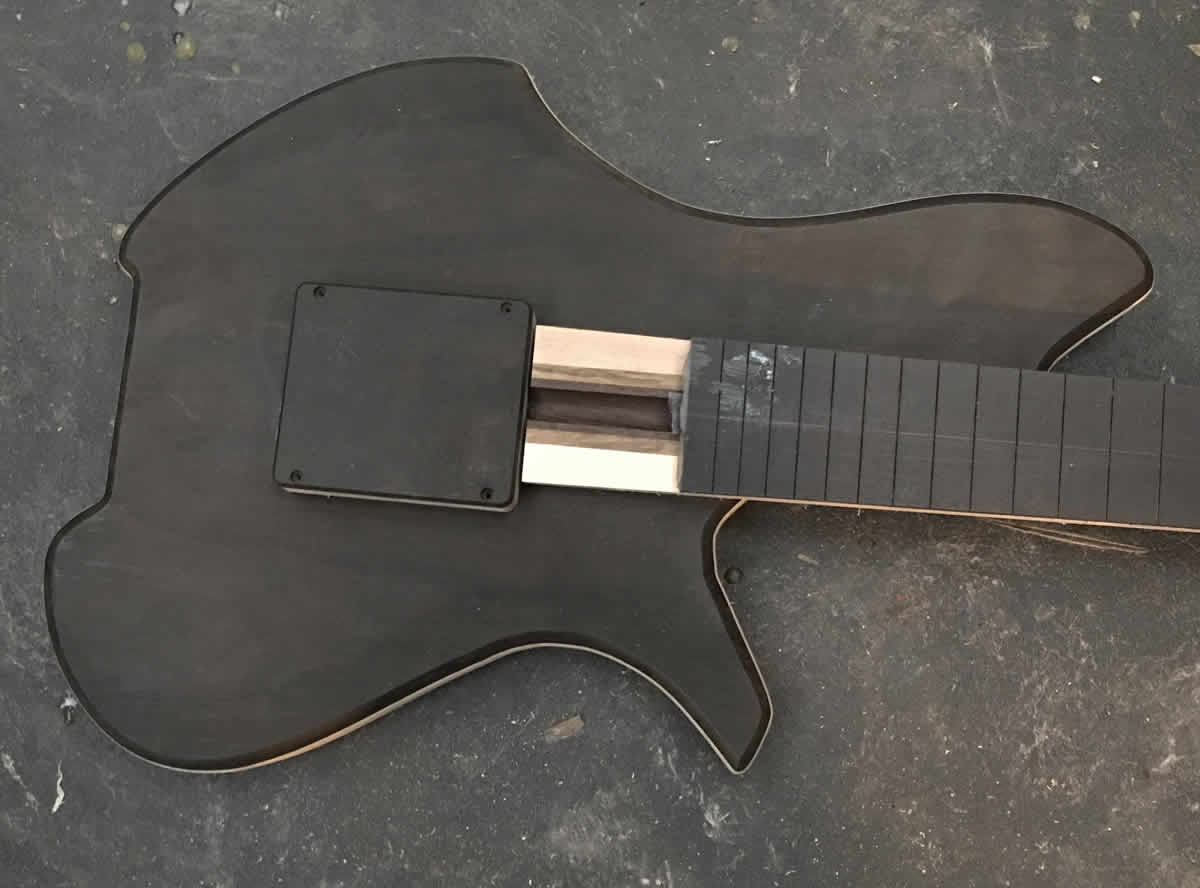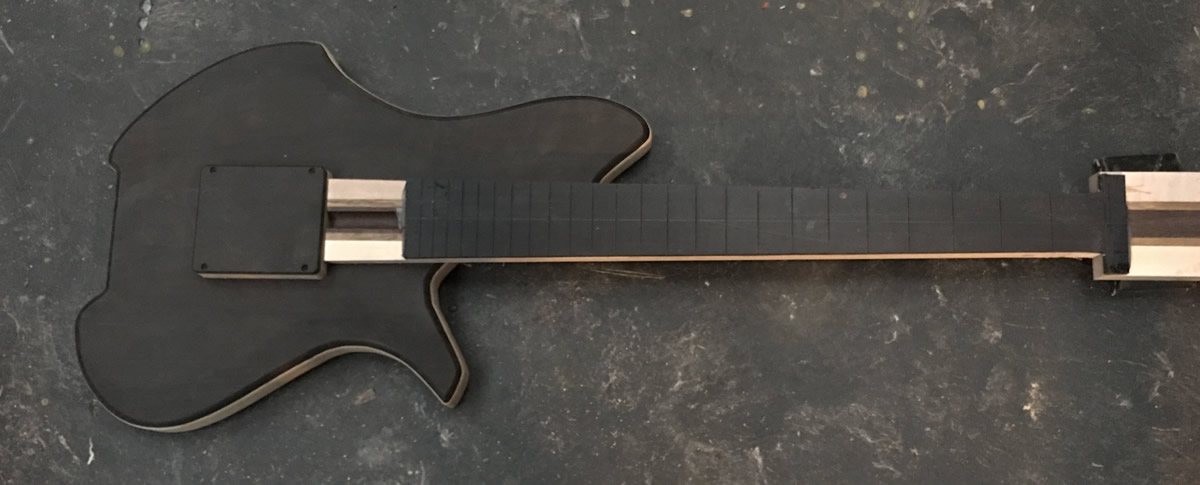 Border Reiver 5 with Padauk top.

Krell E Type Headless 6 with Indian Ceder top.

Krell Headless 6 with ART Maple Burl top.

With the new CITES regulations in force regarding Rosewood it is such a pain to ship anything outside the EU which has Rosewood that I decided to build a bass for my self with this neck I made a while back. Scratch and dent pickups and hardware to keep the cost to a minimum. Just need to decide what colour to stain the top. One off pickup configuration due to what I had lying about . A RFB in the bridge and a PB in the neck.

I have been working on necks recently both guitar and bass, so now some results.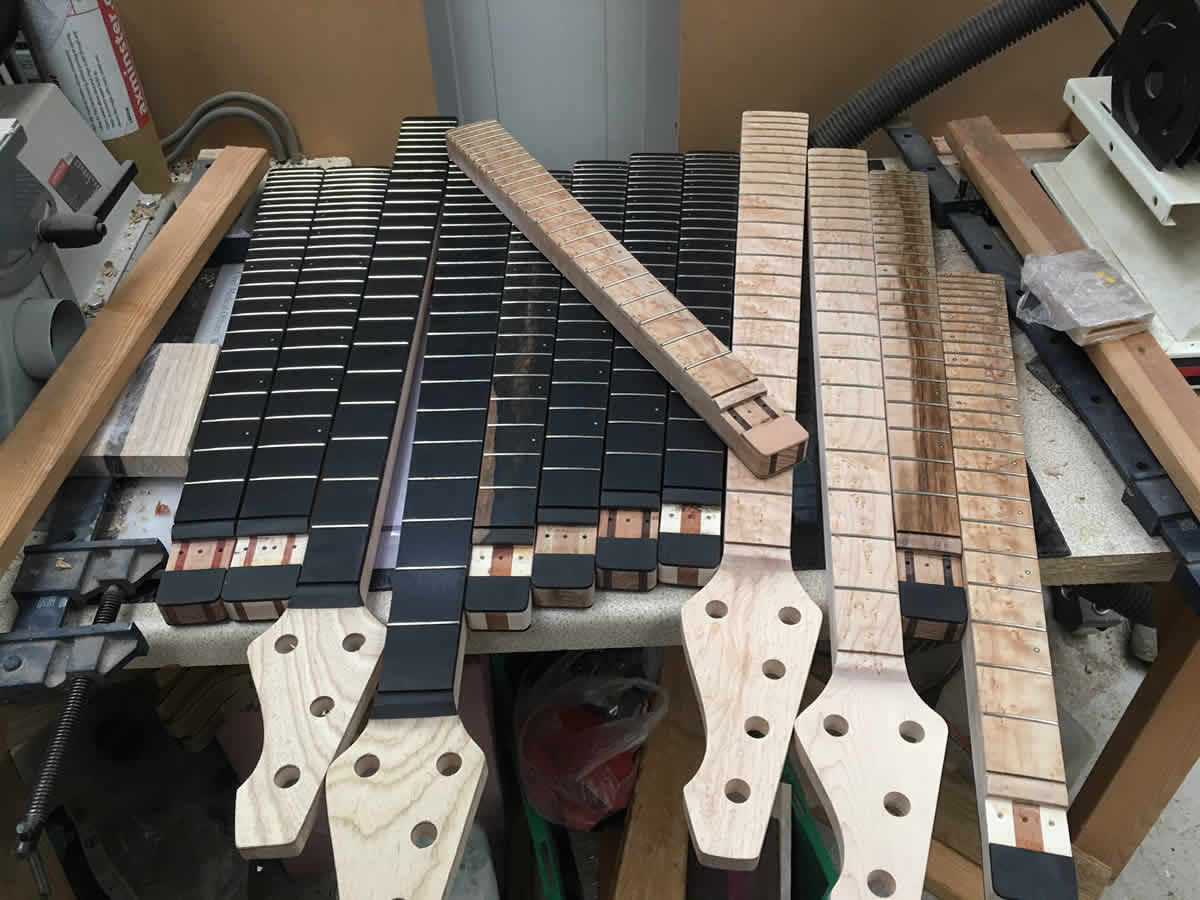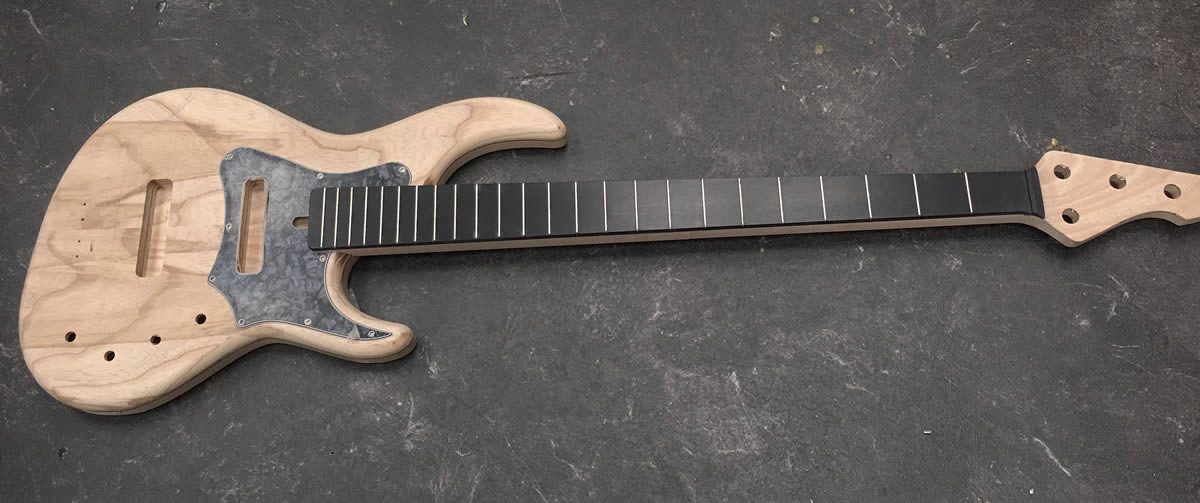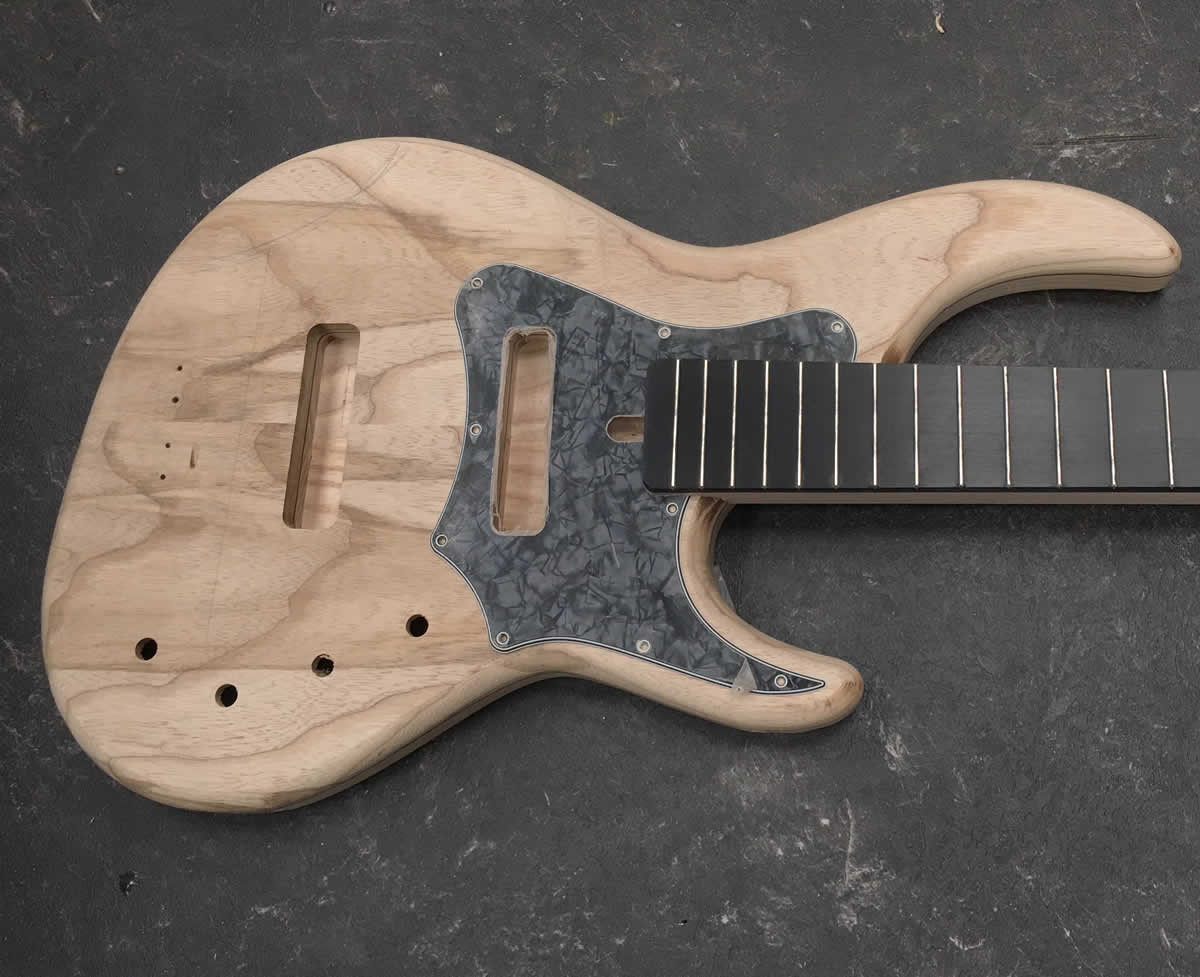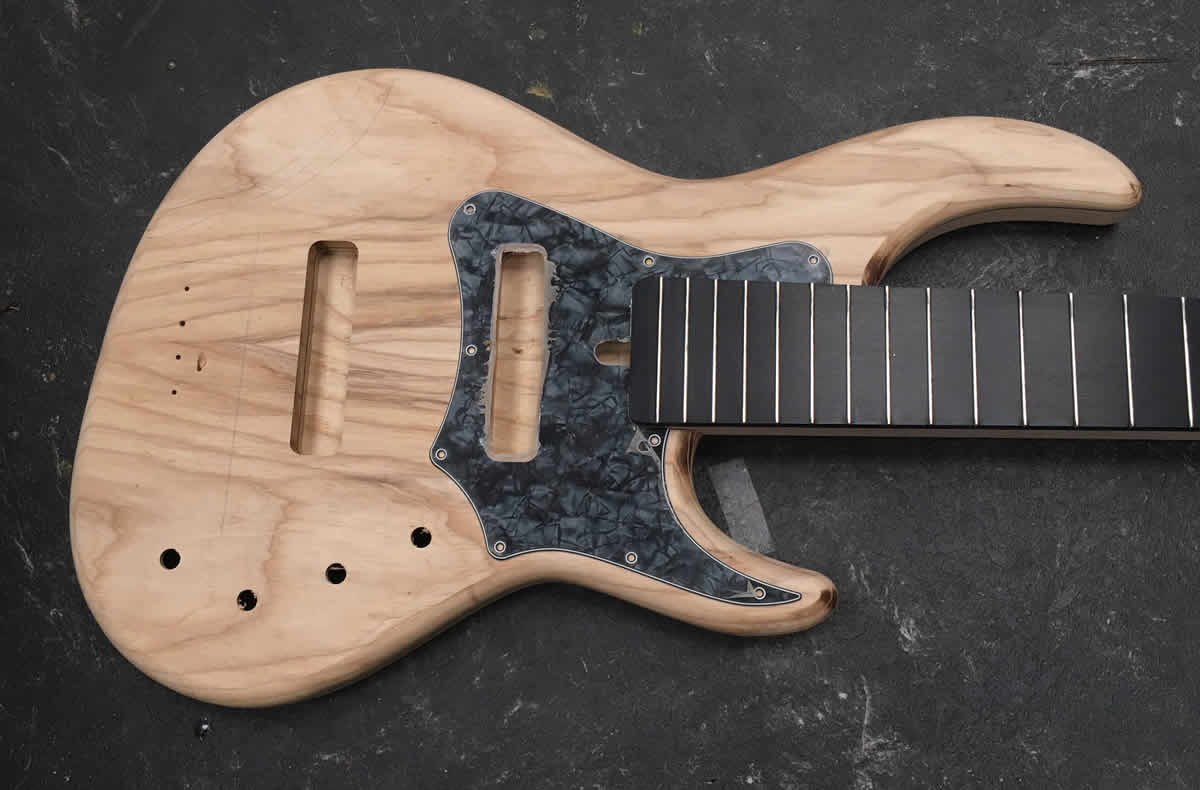 First up in this new batch is a Border Reiver 5.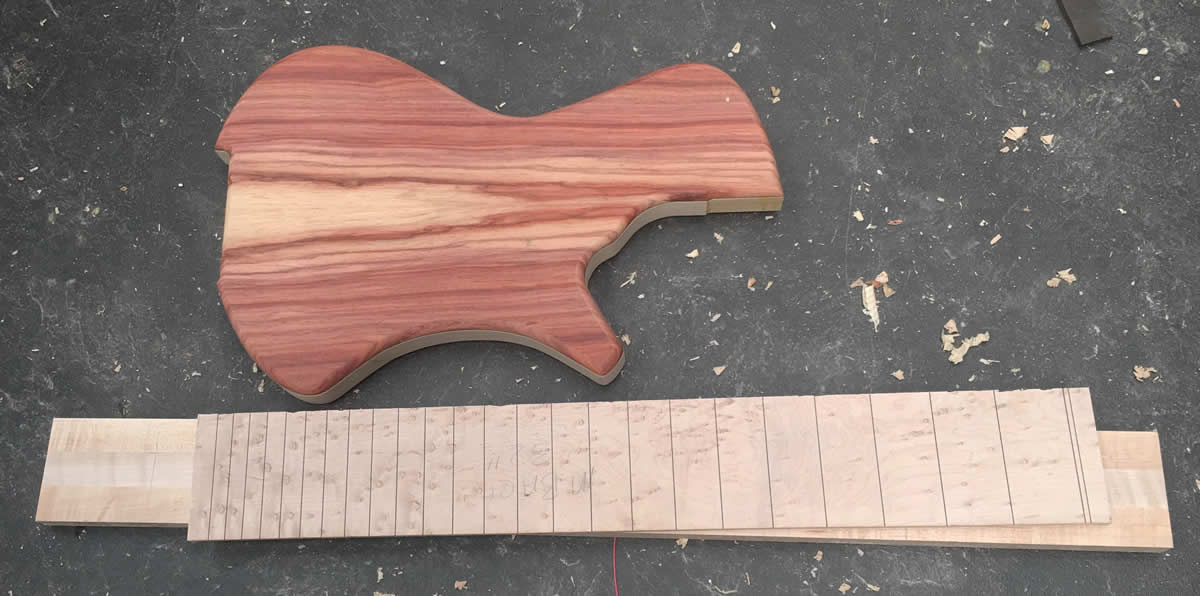 19/9/17 Stock J Type 4 and 5.
Sometimes the reasons for building a stock bass are pretty minor. In this case I have two pearloid scrtchplates left over. So that was enough reason to start a couple of builds.